PURSUIT is not a workout fad, it is a lifestyle and frame of mind.

What you are you in PURSUIT of?
Fitness
Health
Endurance
Strength
Potential
Possibility...
The options are without limit.

COMING SOON!
A new fitness adventure that will show you Metropolitan Detroit like never before.

Welcome to PURSUIT - the perfect cross-training, functional endurance program for triathletes and runners. It is also a wonderful tool for the non-athlete to work on achieving fitness and health goals! All abilities, backgrounds, and goals are welcome.

There is no win or lose here. There is no top of the class rankings or competition. In this group setting everyone is able to have a workout that challenges them and pushes them to be their best selves... but also inspires them to continue on after class ends.



My PURSUIT

Hello, I am Jenniferlyn. Functional Nutritionist, ITCA certified Triathlon Coach, Ironman triathlete, and the mind behind Shine Total Health and PURSUIT DETROIT. My journey started decades ago with a constant battle with my weight and self esteem. I found that the more active and focused on a goal I became, the better I felt about myself. I changed. My physical appearance and my emotional well-being both changed. I developed deeper as a person and the more I learned about myself and my own journey the more inspired I became to help others on their own journey.

I am far from perfect and honestly your struggle is most likely my struggle as well. I am on a journey and my mission while I am here is to light the path for those with me - together we make the world a brighter place.

I live out loud and share my achievements and my failures very openly so that we all can learn! Am I the queen bee of fitness? NOPE. But I hustle my ass off daily and am a continual work in progress. I am FEARLESS in my PURSUIT of health. I am a renegade... a freaking unapologetic wellness warrior.

Are you ready to stop dreaming and to start making it happen in real life? If you are ready to put your dreams to paper - live your life and struggle out loud - then you are ready for the PURSUIT of your life!
​DISCLAIMER: Information on this website is not to be considered medical advice, and is for informational purposes only. You are responsible for your own health. Jenniferlyn Kryvicky, MS, CINHC, CFSP, Shine Total Health, LLC and PURSUIT Detroit are all information only resources and you should always seek advice from your medical professional before starting any physical or nutritional program.
​
Powered by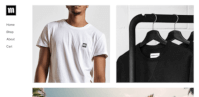 Create your own unique website with customizable templates.